Boeing Jets, Global Express – The "Iridium GO" Still Connect – WorldWide WIFI
Iridium – the folks behind the Iridum 9500, the world's first satellite phone – are once more leading the technological charge with the introduction of Iridium GO! Powered by the world's largest satellite network, the portable gadget is basically your own personal global communications hub. This makes it possible for you to turn any device – be it a smartphone, laptop, or tablet – into a satellite device. What this means is that you've basically got a connection no matter where you are. No more worrying about dead zones, and no more having to blunder about looking for a WiFi connection. Simply flip up the device's integrated antenna, and the battery-powered unit will create a WiFi hotspot with a radius of around a hundred feet, to which up to five devices can be connected. This network supports everything from voice calls to social sharing to SOS alerts.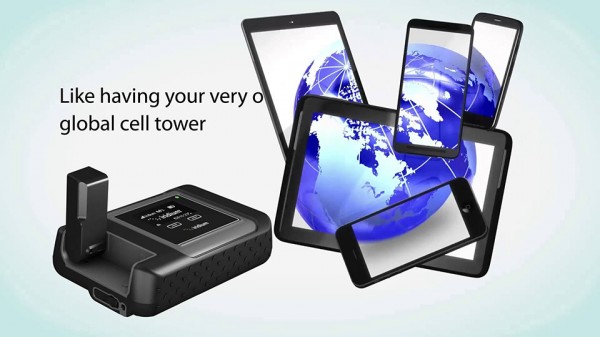 As an added bonus, it eliminates roaming charges, as well. After all, if you're connected to a global network, there really isn't anywhere in the world that isn't within your service area. Currently, GO! is compatible with both Android and Apple, with apps available on both operating systems.
Now, innovation like this doesn't come cheap. Use of GO! will require users to sign up for a data plan with Iridium (no details yet exist on the plans, but Iridium has assured customers they'll be 'affordable'), while I'd imagine the base unit will go for a tidy sum, as well. At the moment, it's not clear whether Iridium will introduce new subscription plans for GO!, or if it will use its current allotment of plans. Either way, I'd imagine there's quite a few people who'd pay any price for the reliability Iridium has promised.
Courtesy of – TheCoolist