Daycare 5.0 – Spring Learning Center in Hong Kong
Check out this amazing creation by Joey Ho Design. This colorful space was created to make learning for young children enjoyable. With its colorful and simple design it is very conducive to creativity and development of young people.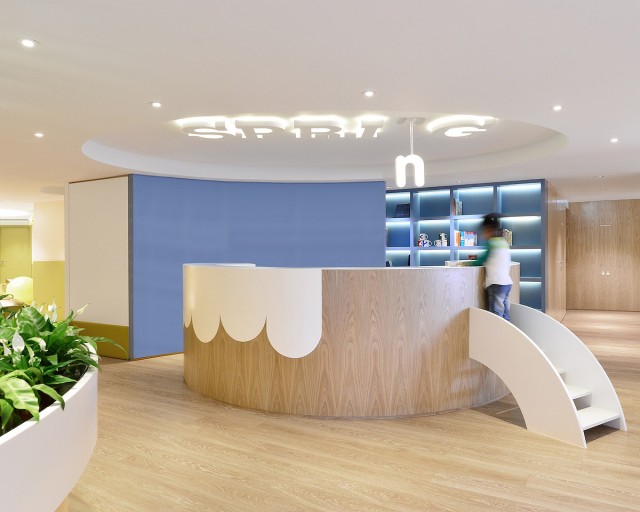 A new student checking in..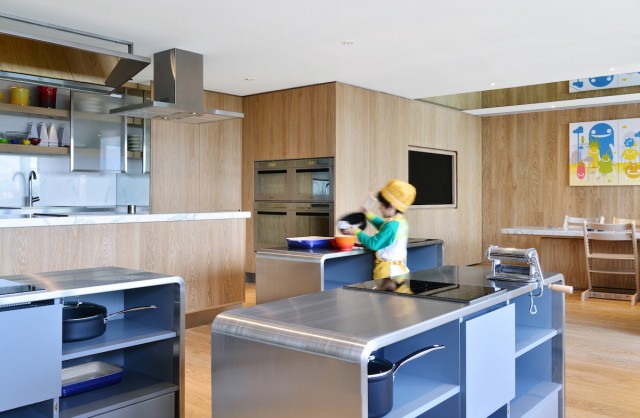 Kitchen decked out with individual prep stations for cooking lessons..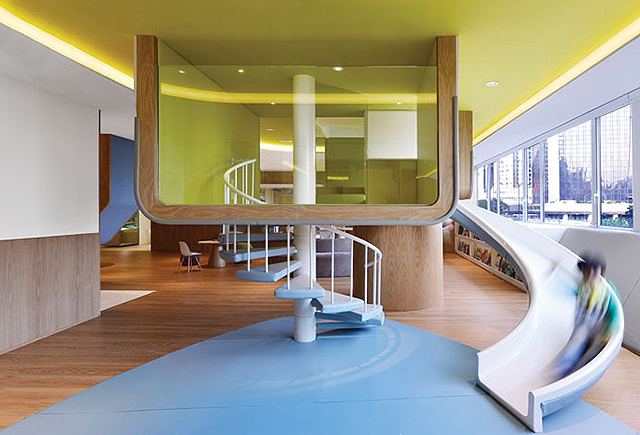 Indoor play area with custom slide..
Laboratory has limited privacy but it does have a circular hand washing wink…